Carlingford (Rang 6)
Event Navigation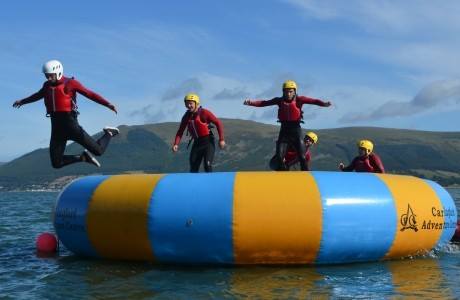 Rang 6 will depart on the annual trip to Carlingford on Monday May 28th at 7:30 a.m.
Fágaidh Rang 6 ar maidin an 28ú lá Bealtaine ag a 7:30 r.n. / The bus will leave at 7:30 a.m. sharp on Monday, May 28th.
Filleadh siad ag a 17:30. Má tá siad déanach seolfaidh muid réamheolas. / The bus is scheduled to return at 17:30. Should there be any change in this regard it will be communicated to parents.
Ní bhíonn mórán airgead ag teastáil ó na páistí. Moltar €30 ar a mhéid./ The children's meals are catered for and they will not require too much money. €30 should suffice.
Tá sé tábhachtach go mbeidh iompar den chéad scoth á léiriú ag na páistí i rith an tréimhse a gcaitheann siad i gCairlinn. I gcás mí-iompar tromchúiseach iarrtar ar thuismitheoirí teacht chun páistí a bhailiú. / It is important that the children behave themselves at all times. If there is an incident of misbehavour of a serious nature parents must be available to collect the child from the centre.
Ní bheidh cead fón soghluaiste nó gléasanna leictreonach a thógáil ar an thuras./ Mobile Phones and Electronic devices are not permitted.
Le Tógáil/ What to bring
Track Bottoms/ T-Shirts and Jumpers
Runners and old runners to wear in the water
Rain Coat
Swim gear
3 Towels and toiletries
High Factor Sun Cream
Black bags for wet clothing (This will be a great help to your child)
Any medication required (This must be communicated to the class teacher prior to the trip
Please inform the class teacher of any allergies or special food requirements prior to the trip.
Payment can be made through the EasyPayments portal.