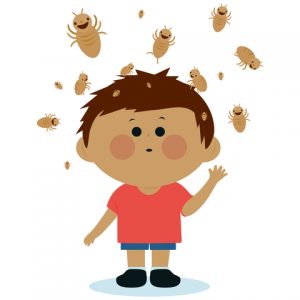 A chairde,
Is cosúil arís go bhfuil fadhb againn sa scoil leis na míolta gruaige. Táim ag impí ar gach tuiste is páiste sa scoil tacú linn chun dearbhú go dtógann gach clann na céimeanna riachtanach atá leagtha amach sa leabhrán atá á sheoladh abhaile agam inniu.
It would appear that we have an issue with head lice in the school. I am requesting that every parent and child support this initiative to ensure that we deal with this issue in as effective a way as possible. For many of us head lice represent an inconvenience, however I feel it is important to stress that for some within the school community that head lice represents a significant health hazard. We have effectively and universally addressed the issues surrounding nut allergies in the school and I feel it is imperative that we now address this issue with similar vigour. The steps overleaf will help us to eradicate head lice. In order for this initiative to be effective, it is necessary that all families follow the simple steps as outlined in the booklet that will be sent home today.
Go raibh míle maith agaibh as ucht bhur comhoibriú.